Galactic Energy has successfully completed the firing test of CERES-1'S third-stage engine
2019/12/03
On Dec 3rd, 2019, Galactic Energy has successfully completed the firing test of CERES-1'S third-stage engine.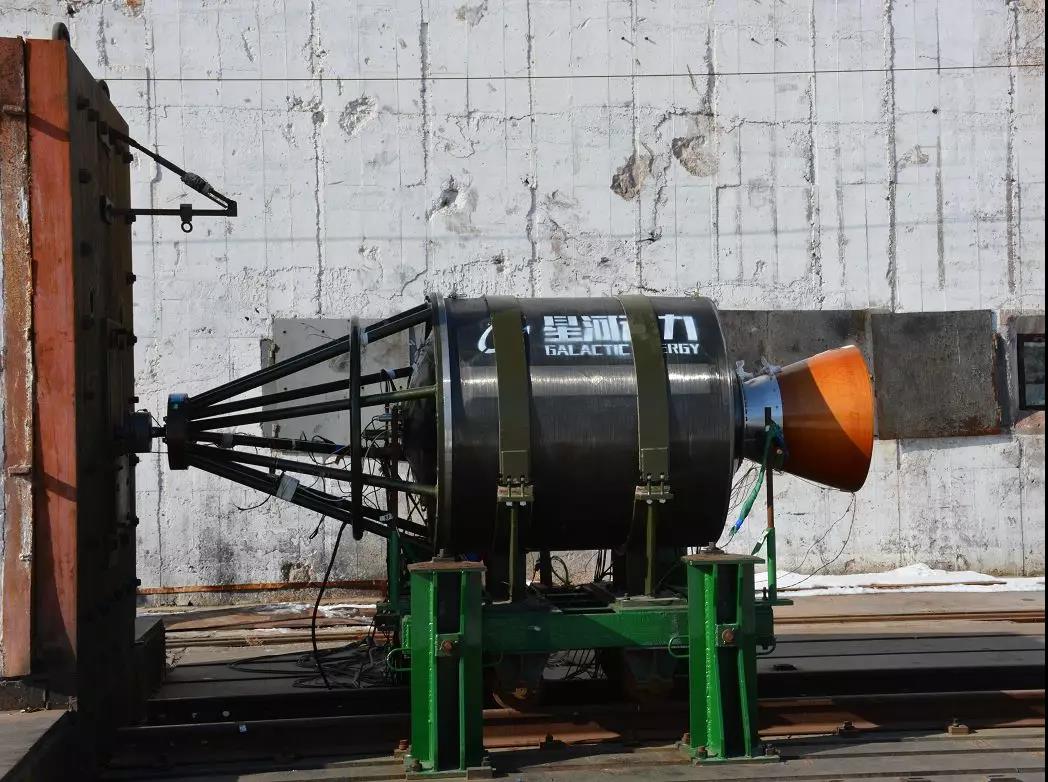 As the main power device, the third-stage engine which was independently developed by Galactic Energy, remarking great breakthrough: integrated composite shell, composite material integrated skirt, high charge type charge, light ablative insulation layer, light nozzle with high impact to mass ratio, low ablative throat lining, long-distance ignition device, etc. Finally the engine achieved the mass ratio of 0.926.
The test results show that the third-stage engine ignition is reliable, the whole process is normal, and the structure is complete after the test. The engine's working time is 70s, the average working pressure is 5.4mpa, and the back calculated vacuum specific impulse is 287s.
With the success of this test, the CERES-1 commercial launch vehicle has completed all the ground firing test of first, second and third main power systems, obtained the most comprehensive ground assessment data, and laid a solid foundation for the successful first flight mission into orbit in 2020.