At 12:11 on August 9,2022,Galactic Energy Aerospace Company successfully launched Ceres 1 (Yao 3) · Xingguang icai carrier rocket (mission code: WHITE IS THE NEW BLACK) from Jiuquan Satellite Launch Center, successfully sending Tai102, Ping An 3 and Donghai 1 into 500km solar synchronous orbit.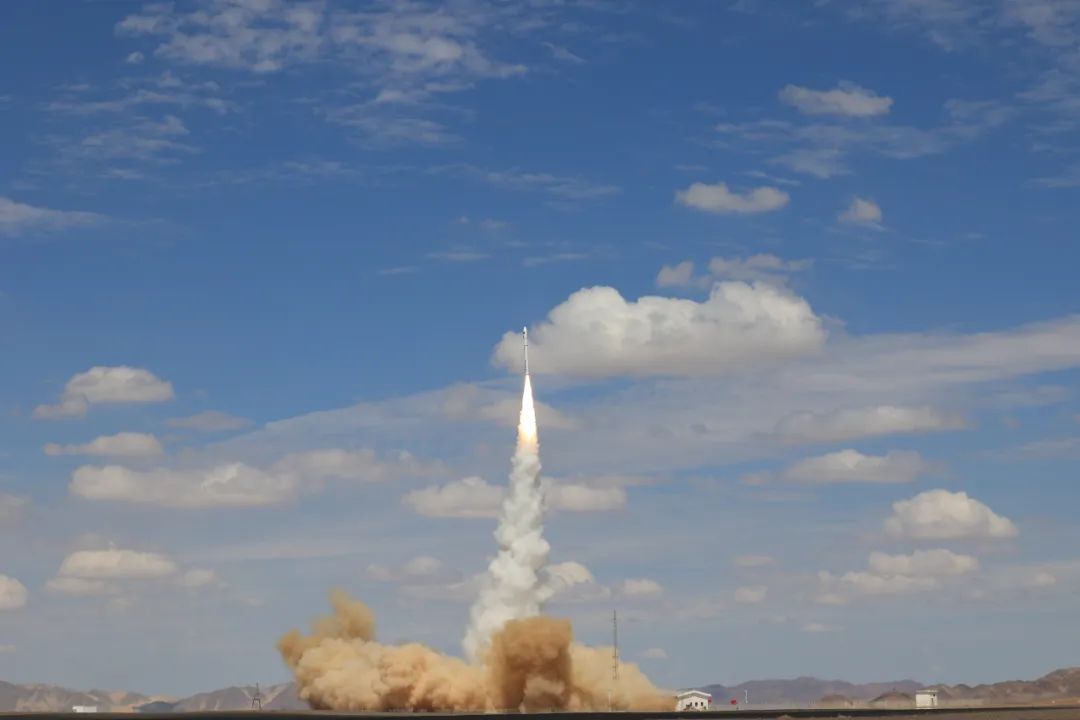 Photo taken by China: Hu Jun and Li Yuxiang
The launch has achieved three consecutive successful launches of the Ceres-1 commercial rocket.Galactic Energy Space has maintained a 100% success rate, creating a new record for the development of private rockets in China. At the same time, the success of this launch also marks the beginning of "Ceres-1" from success to maturity, taking the lead in a new stage of large-scale commercial launch and delivery of private rocket models.
The Ceres-1 carrier rocket is a four-level light commercial carrier rocket independently developed by Galactic Energy Aerospace. The first, second and third stages adopt solid power, and the fourth stage adopts integrated liquid power of orbit control and posture control. Rocket diameter 1.4 meters, about 20 meters, take-off weight about 33 tons, 500 km solar synchronous orbit maximum capacity 300 kg, rocket level 4 adopts the overall / structure / power integration design, propellant minimum consumption rolling channel contracted control, distributed orbit control power system, 3D printed orbit control engine, vertical self-alignment innovative design, is the commercial launch market most cost-effective and competitive light rocket, can provide small satellite customers flexible exclusive, sharing, carrying and other customized launch services.
The Ceres 1 (Yao 3) · Xingguang carrier rocket launched a total of three commercial satellites, "Taijing 101 satellite, 02 satellite" developed by Beijing Micro nano Star Technology Co., LTD., For implementing optical remote sensing, image data return and ground image processing, Business operation of providing commercial business data services for forestry, agriculture, Marine and other users; The "Donghai No-1" micro-nano polarized light remote sensing satellite developed by Shanghai Eis Aerospace Science and Technology Co., Ltd., Multi-mode remote sensing detection technology for microminiature polarized light cameras, At the same time, to carry out a number of domestic independent and controllable key technologies for on-track verification, Lay a foundation for providing space-based satellite services and applications in the oceans and other remote areas. In addition, the mission was also equipped with the digital art logo of its partner Yujian Space, the artist Ren Zhe's sculpture work "New Journey to the West", and the group logo of NuNuo Health Science went into space together.
To better meet the commercial satellite customer demand for carrying capacity and space envelope, Ceres 1 rocket further fairing and rail pose control power system upgrade, after the upgraded fairing diameter increased to 1.6 meters, length increased to 5.2 meters, inside the cover total space reached 8.1 cubic meters, further optimize the loading space, improve the comprehensive delivery and launch service capability.
"Every step forward of Galactic Energy Aerospace cannot be separated from the company's clear and correct strategic goals and a professional and stable team. In terms of strategic objectives, the company has been focused on the low-orbit micro satellite launch market and distributed the medium and large reusable liquid oxygen / kerosene carrier rocket and light solid carrier rocket most needed in the market. In terms of professional and stable team,Galactic Energy is the most stable team, comprehensive professional coverage and solid style team of all rocket companies, which has become the biggest advantage in providing flexible mass launch service. In the future, the company will continue to strengthen team building and technological innovation, and boost China's commercial space industry to enter a new era of normalization and large-scale launch."Said Liu Baiqi, CEO of Galactic Energy Aerospace.
As a pioneer and practitioner of social welfare in the field of commercial space,Galactic Energy Space is constantly making scientific and technological innovation while actively injecting love and temperature into social welfare. This time,Galactic Energy Aerospace, together with China Social Welfare Foundation Autism Children Relief Fund and Alibaba Public Welfare, actively called on the society to pay attention to the "Star Benefit Color" project, care for the growth of autistic children, and give them enough love. The existence of every life deserves a good hope and a brilliant future. In the name of love, do for love, in the future,Galactic Energy Aerospace will continue to be down-to-earth, with practical actions to fulfill the corporate social responsibility, transfer the power of love. The universe is vast, and love is not lonely.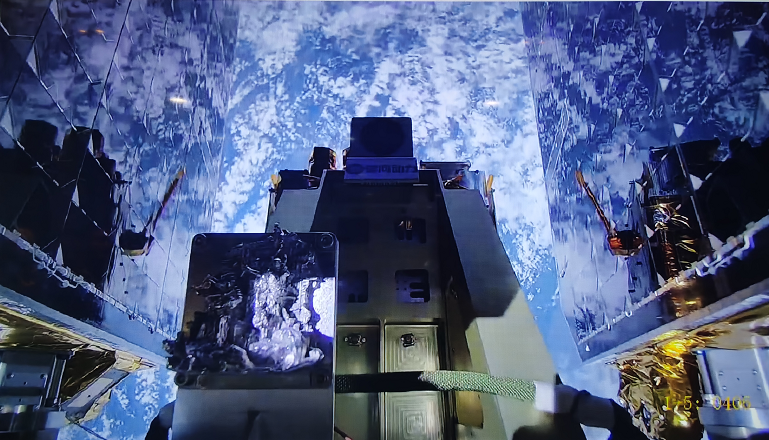 Thanks to the State Administration of Science, Technology and Industry for National Defense, the Beijing Municipal Government and other organs and departments for their guidance and help to Galactic Energy Aerospace. Thanks to the trust and support of satellite customers such as Micro Na Star and Shanghai Eis.
Thanks to China Jiuquan Satellite Launch Center, China Aerospace Science and Technology Corporation Limited, China Aerospace Science and Industry Corporation Limited, China Aviation Industry Corporation Limited, China Electronics Technology Group Corporation Limited, China North Industries Corporation Limited, for their help and support to Galactic Energy Aerospace.
Thanks to yuan hang capital, rich capital, beihang investment, branch capital, concord capital, new potential energy fund, PWC capital, cic capital, fed, vc, Sichuan venture capital, commercial funds, weeds, qi fu capital, da wu venture capital, fed guan, east day, rich sea, yunding capital, Anhui jiangnan construction, heaven rich, tian hong, investment, way capital, Michael vc, letter, nine song, ze, heaven, xuan ji, look up at the stars, China aviation, Chengdu new economic fund, junjin gold, taicang li, HaiYang farce, bright stars, taicang port, Hainan shareholders and Galactic Energy space counterparts.
Finally, I would like to thank every employee of Star River Power Aerospace for their efforts and hard work, and thank every employee's family members for their silent support and tolerance behind them! Thank you to all the friends who pay attention to space exploration and support the development of China's commercial space industry.
With the advent of the big space era, commercial space is gradually becoming a space economy unprecedented prosperity and development of momentum, the Galactic Energy space as a leader in this field, will always face the market constantly improve enterprise core competitiveness, help the motherland space industry development, make space resources further into people's real life.