On December 28, 2021, post-doctoral work helped build Beijing into a high-level talent hub construction promotion conference, which held in the lecture Hall, 2nd floor, Business Center, Beijing Yi Zhuang Biomedical Park. Beijing Municipal Human Resources and Social Security Bureau officially awarded Galactic Energy Space Company to establish a post-doctoral research station in Beijing Economic and Technological Development Zone.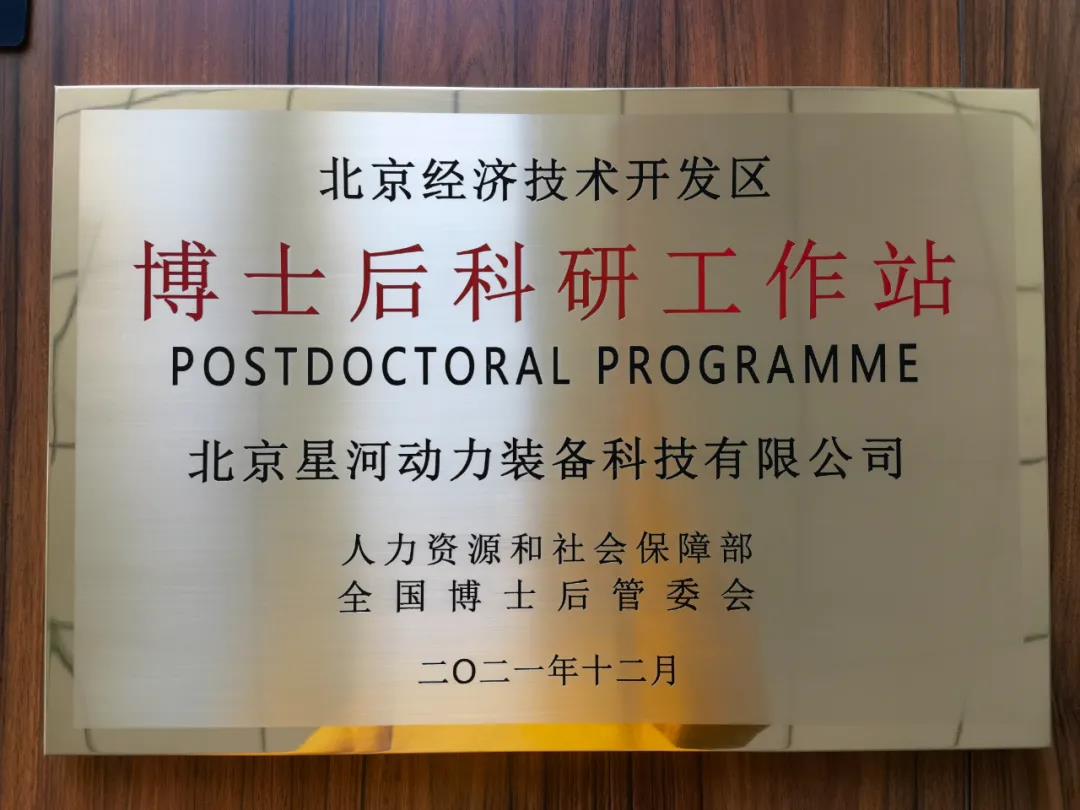 Galactic Energy Space Company always draw high attention to scientific and technological innovation and personnel training, and the technical team covers all the professional fields of launch vehicles, who has rich experience in the space work. Especially, in systems engineering, rocket propulsion, aerospace electronics, chemical engineering and other related fields have top-ranking technical strength and rich experience in development. The core team has developed more than 10 missile/arrow models, carried out hundreds of launch missions, won more than 10 national/national defense science and technology first/second prize, and hundreds of invention patents.
The company has carried out industry-university-research and talent training with Beijing University of Aeronautics and Astronautics, Chinese Academy of Sciences and other universities and scientific research institutes. Galactic Energy Space Company will take the post-doctoral research station as an opportunity, to carry out all-round cooperation of industry-university-research with domestic research institutes. Continue to pay close attention to scientific research and construction, continue to meet the market demand for technological innovation as the starting point, steadily promote the development and iteration of commercial launch vehicles, and constantly improve the research and development strength, then contribute to the continuous development and growth of China's commercial space industry.
---
Post-doctoral research station refers to the organization that can recruit and train post-doctoral researchers in enterprises, scientific research, and special regional institutions with approval, which builds a bridge for high-tech talents and enterprises in China, and a new way to combine industry, university, and research. At present, the categories of successful declared enterprises are mainly concentrated in military industry, technology, Internet, manufacturing, and other high-tech enterprises, as well as large state-owned enterprises.