---
On November 19, at the EmTech China 2020 Global Emerging Technology Summit, 《MIT Technology Review》released the annual list of "50 smart companies" (TR50), and Galacted Energy was honored to be on the list. Also on the list are 50 excellent enterprises such as Huawei, Tencent, alicloud, Xiaomi, Tesla ,meituan and so on。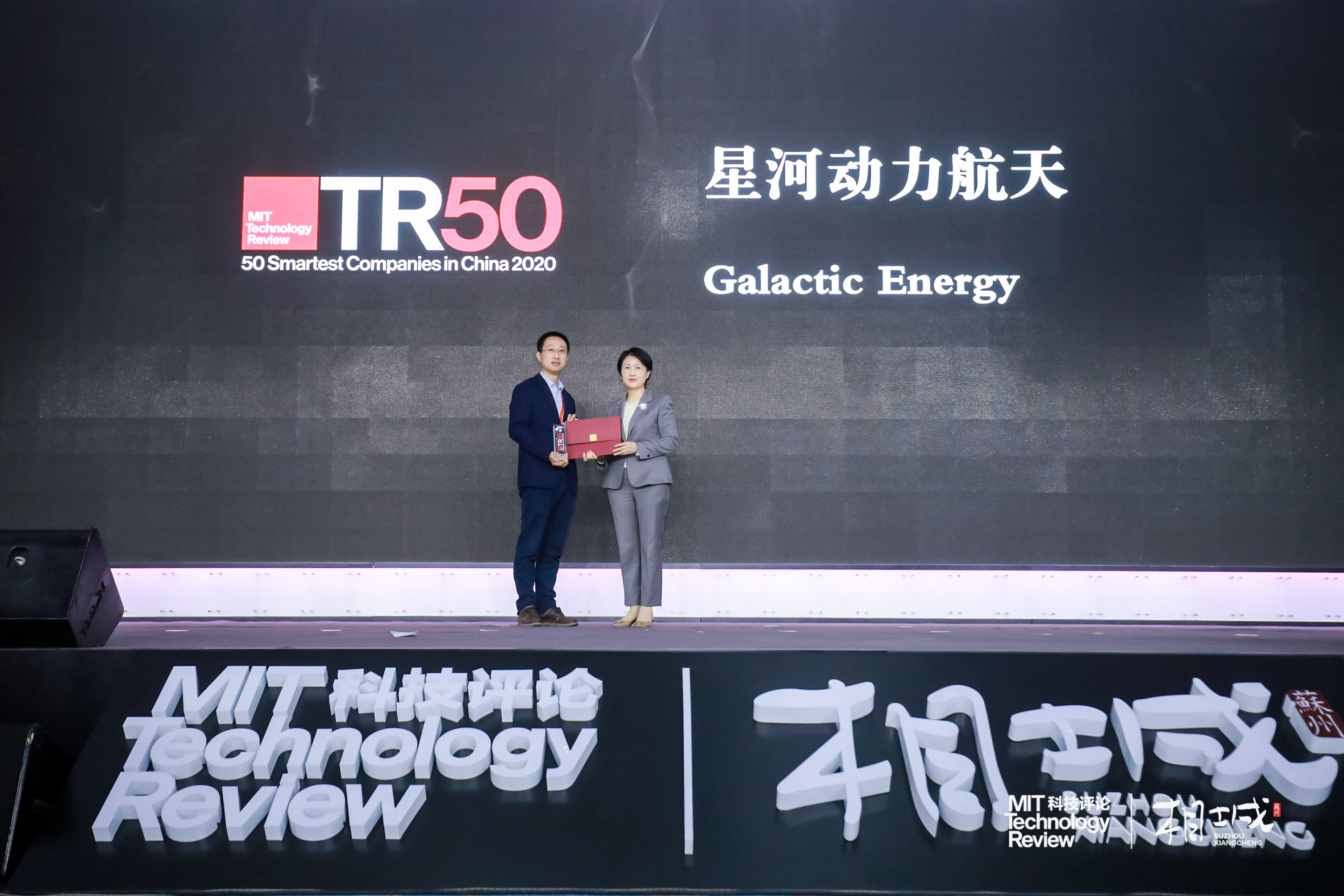 As one of the oldest and most influential technology business magazines in the world,《MIT Technology Review》was born in 1899. It has a profound insight into the emerging technology and innovative business in each era, and has long focused on the commercialization and capitalization process of innovative technology. It has not only witnessed the ups and downs of industrial changes in the past century, but also participated in the changes of the times caused by the wave of new technology generation after generation. Since 2010, 《MIT Technology Review》has selected "50 smart companies" from thousands of technology companies around the world every year. Today, the TR50 list has expired for 10 years. The release of this annual list aims to present the annual picture of emerging technologies and innovative businesses in a diversified and objective way, focus on the important innovations that are taking place at present, and foresee the innovation forces that will change China and the world.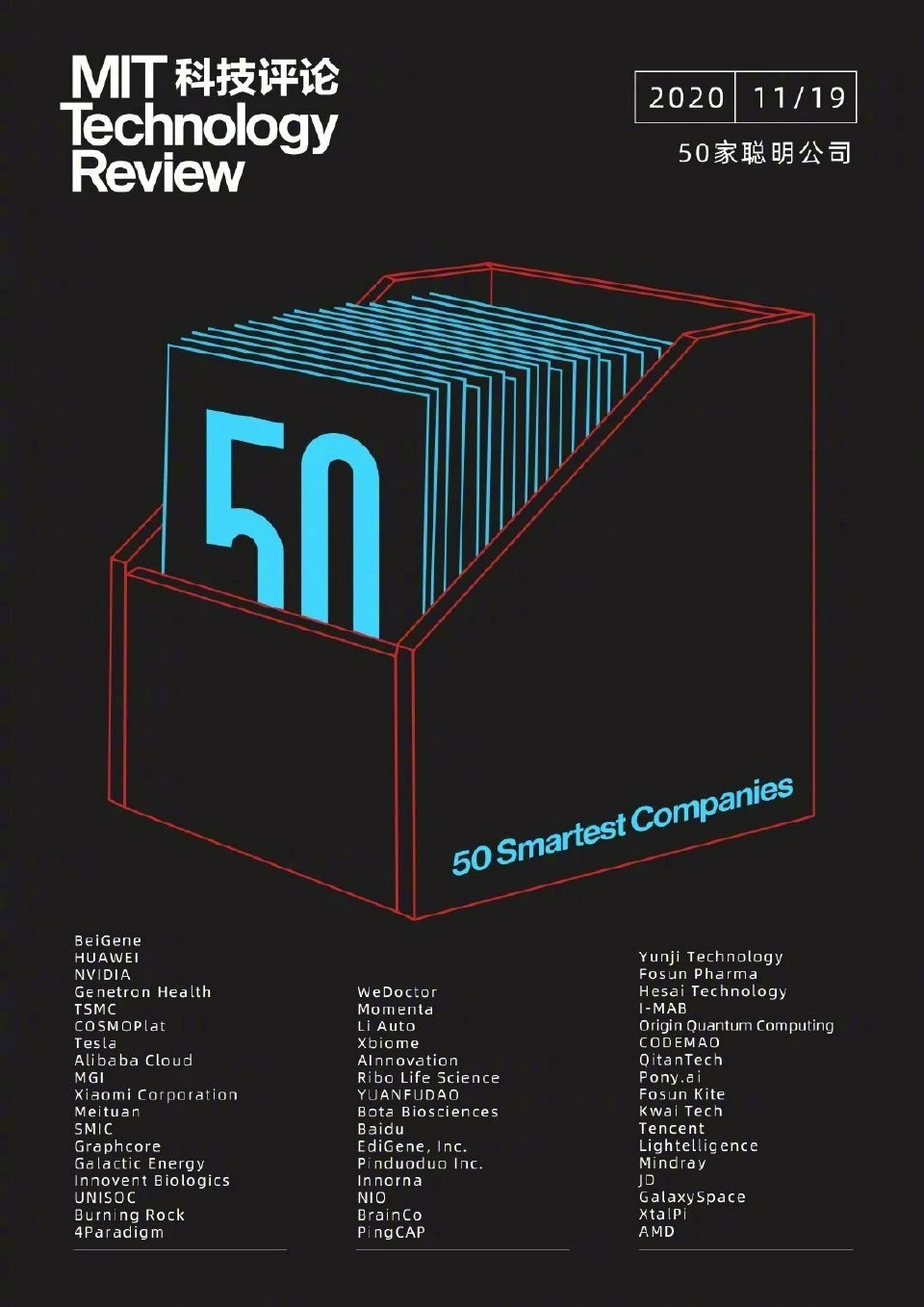 MIT Technology Review Magazine published our reasons for listing:
Galactic energy:
On November 7, 2020, the "Ceres-1" solid carrier rocket independently developed by Galactic energy completed its first launch mission, The launch smoothly sent the National Hi-tech Apocalypse satelite #11 accurately into the predetermined orbit and simultaneously developed recyclable large and medium-sized liquid carrier rocket.
Key words: 500 km
——"Ceres-1" successfully sent the National Hi-tech Apocalypse satelite #11 accurately into the predetermined orbit which is regarded as a milestone event of China's commercial aerospace.
TR50 is not only a list of successful enterprises, but also a guide to how technology can transform the world. To be on the list is an affirmation of the superb technology and outstanding achievements of Galactic energy. We believe that the significance of "smart" is not only to continuously cultivate in the field of professional technology, but also to work hand in hand with all forces to be brave in innovation and to explore the era of space economy. Recently, CCTV news broadcast and Oriental time and space also separately reported the success of the first flight of Galactic energy"cerestar-1" into orbit. Our technology R & D and innovation ability can get the special attention of CCTV, and all the people of Galactic energy feel proud !
At present, Galactic energy has fully mastered the key technologies and support capabilities of launch vehicles. The success of the first flight is the beginning of challenge and transcendence. In the future, Galactic energy will firmly grasp the pulse of the market, continue to focus on the iterative upgrading of "ceres-1" and the dedicated research and development and technology investment of "Pallas-1", continue to be smart, and strive to become the backbone of the international commercial aerospace field.
---